Calgary International Airport
Get more information about the Pick Up Points at Calgary airport here. Pick Up Points are where travelers can finalize the online orders they made through Duty Free's exclusive Reserve & Collect service.
We suggest you visit our catalog of online products on this website if you still don't know the advantages of the Reserve & Collect service in Canada. Select your favorite products and the most convenient Pick up Point to pay for your online order and collect your purchases.
All our Pick Up Points are inside the different tax free stores at Calgary International Airport. Once you've placed your online order, all you have to do is go to the Pick up Point you selected when making your reservation, and one of our store employees will be happy to help you finalize your purchase. Remember that your order will be available to collect up to two hours before your flight, and don't worry if you forgot to include one of our products in your online order, you can always continue shopping when you visit our physical stores.
The nearest Pick Up Point for travelers in the international flights terminal is inside the Calgary Duty Free – International Departures store. If your next flight is to The United States of America, we recommend you go to the Pick Up Point that's in the Calgary Duty Free – USA Departures store. At this store, you'll find a wide range of products in categories like fragrances and cosmetics, food and liquors, among others.
Take advantage of the opportunity to do your shopping at our stores at the airport through Duty Free's Reserve & Collect service. Save time and money buying name brand products through our website with absolute ease.
PP

Pickup Points (2)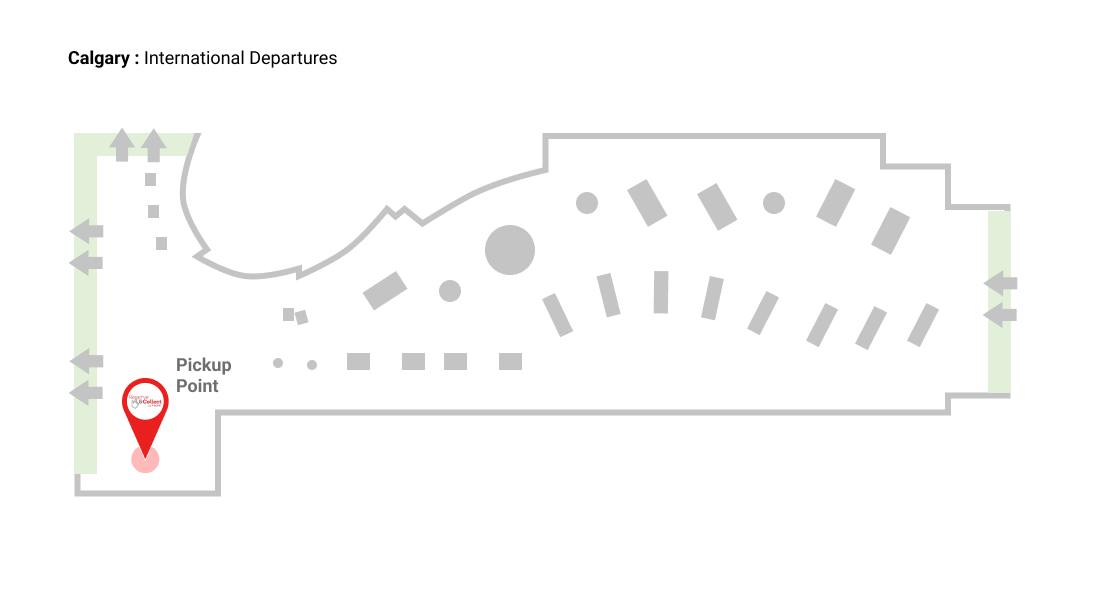 Calgary Duty Free - International Departures
---
Your goods will be ready for pick-up 2 hours before the departure of the flight.
You can also do additional shopping while in store.
Our pick up points are inside our duty free store in the International Departures terminal, after security. If you have any trouble finding it, please do not hesitate to ask any of our sales associates.
---
Any questions? Find your answers in: How does the service work? and FAQs.